Download Our New Mobile App Now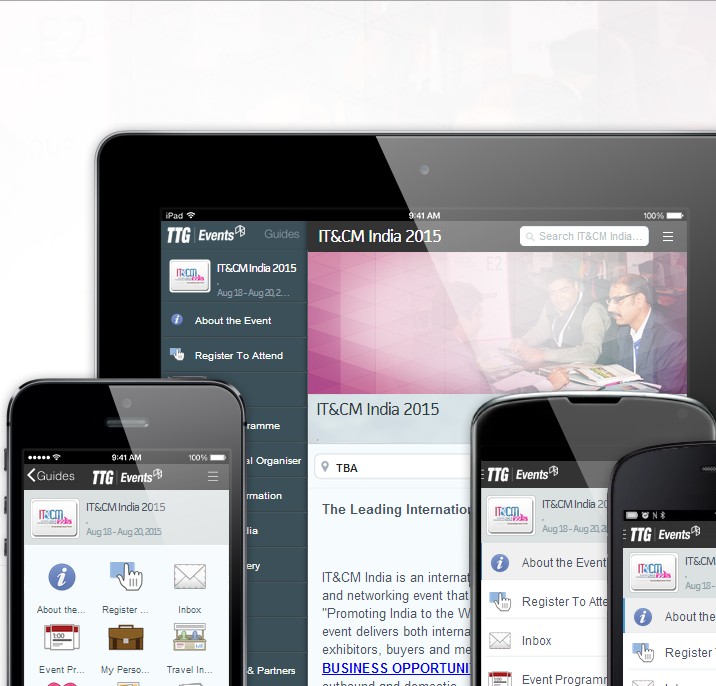 Download Our New Mobile App Now!
https://guidebook.com/app/ttgevents
STEP 1

Download TTG Events App
available in both Apple and Google Play stores
For download instructions and information on the app, visit https://guidebook.com/app/ttgevents
STEP 2
Within The App, Go To "Download Guides" and Select IT&CM India
Confirmed delegates can also download Private Guides that contain
exclusive on-site and delegate information. Ask event organisers for the Redeem Code.
Also available in the app are guides to IT&CM China, CTW China and IT&CMA and CTW Asia-Pacific.
Why The Guidebook App Is Essential For You
This Smartphone App Is Powered By